Atlanta's Premier
Full Service RV Facility
Successfully serving RVers since 2005 Working with all Insurance and Extended Warranty Providers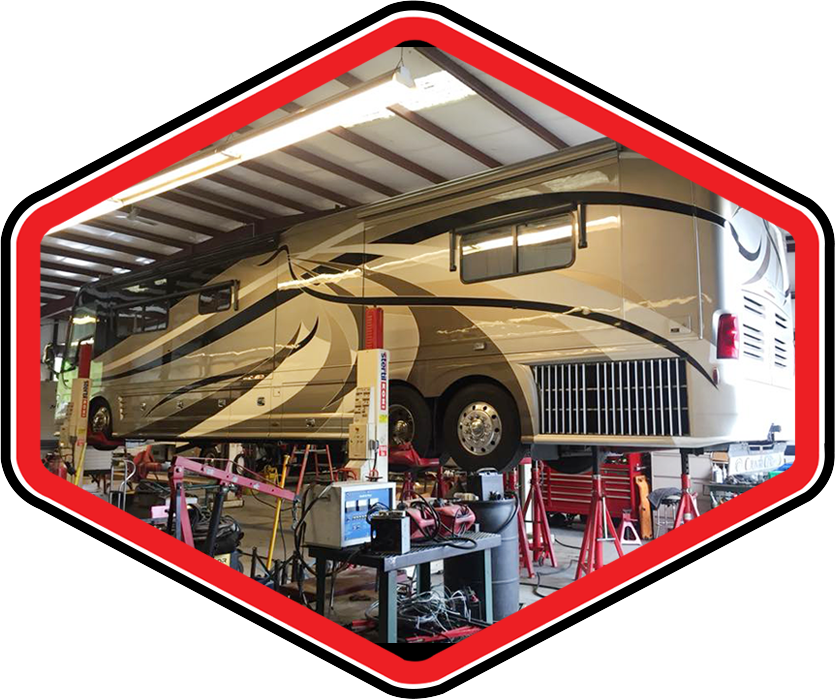 Founded in 2005 just outside Atlanta in Auburn, GA, Apalachee RV Center has become the best RV repair, body shop and service center in the southeast.
Our mission is to provide honest, efficient, and quality service to our customers. We do it by sourcing top-quality parts, employing the best service technicians, paying close attention to detail, and by communicating with our customers with kindness and respect. It's a simple approach, and it's one that's guided our business for almost 17 years.
Our customers enjoy efficient service with no excuses delivered in a timely manner. Our commitment to you and to our founding principles has given us a customer base from over 20 states, and still growing. ​We never stop work on your RV to accommodate the sales staff. We don't sell RVs.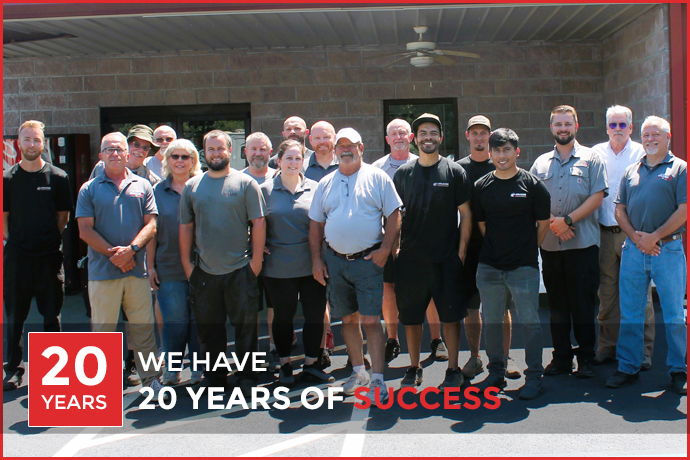 " I ve had a number of experiences with Apalachee since 2i It, including scheduledmaintenance, Unscheduled repairs, new equipment installations, and occasional visits to pickup supplies not available elsewhere Never a cheap expense, but as close to fair as I've found, and quality not generally available at other places Everyone goes overboard to provide a pleasant experience"
"Professional, competent and friendly. I don't often do reviews but when service is above and beyond, I make an exception. I give ARV my highest recommendation without hesitation"
"Our experience with Apalachee RV Center was amazing from beginning to end! They were not only courteous, but affordable and super fast to repair our Travel Trailer. The staff was so nice and informative through the entire process! We will most definitely be back ! "
"These guys are the best! Frankie took a look at our hot water problem and diagnosed it right away. We now have hot water, wife was able to take a hot shower and I did not have to sleep in the storage area. Thanks Apalachee RV Center. FMCA, Perry, GA rally."
"Terry and the guys are great. Always find a way to get us in and take care of us. We travel all the time and our bus stays on the road more the 1/2 the year. Whenever we have a problem they are Jonny on the spot. Would recommend them to anyone."
"The entire front end of my 2006 Newmar Scottsdale was destroyed in an accident (not my fault). Apalachee not only did the repairs on my RV, but it looks better than new. It took a while for the repairs to be done since Newmar does not make the front end any more. Apalachee took the pieces of my RV and put it together again. I also had an issue with my leveler jacks. The Technician took one hour to find the fault (loose ground wire) and complete repairs. As I am an electronic technician, I know how difficult a repair this can be.... Outstanding job. I was very happy with the progress they made, and they kept me in the look with a phone call about once a week. I could not be more satisfied with the work quality and customer service."
We Are Your Rv Chassis Care Provider